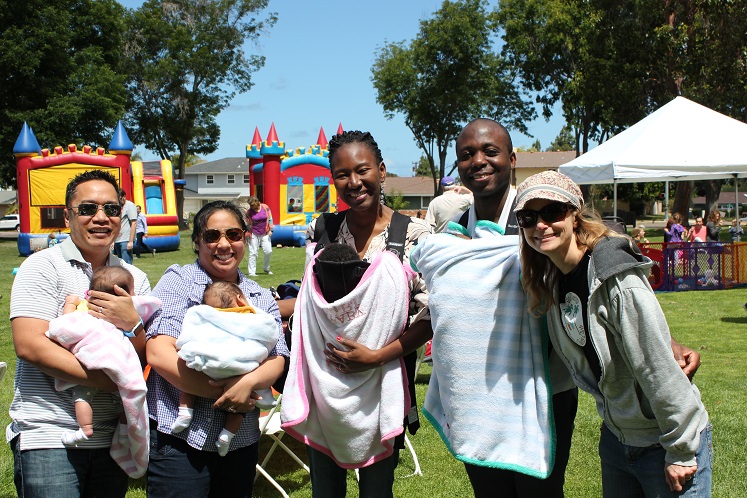 Membership is open to all parents and expectant parents of multiples in the San Diego area. This includes members in non-traditional families, such as single parents, same-sex parents and children being raised by grandparents or other family members.
Online membership is fast and easy. Just fill out the application on the Join Us link below and you will receive an invitation to join. Memberships operate on a rolling basis or are prorated.
Join us! You can also now give a membership as a gift. If you have additional questions, feel free to send us an e-mail.
Annual Membership Dues
Our membership year runs from Oct. 1 to Sept. 30 of the following year. Membership dues are $40 per year and include access to all of our club events and programs. Dues also include membership in Multiples of America and the Southern California Mothers of Multiples Clubs, which provide additional benefits and resources for our members (see more about Member Benefits). Membership dues for parents of twins ages 4 and up are reduced to $25.
Prorated Membership Dues
New members who join after Nov. 1 are eligible to receive prorated dues, based on the month joined.
Membership Type
Prorated Dues Amount
Description
*Membership year runs Oct 1 through Sept. 30 of the following year.                 Dues rates subject to change.
Winter New Member
$32
Open to new members who join in Nov., Dec. or Jan.
Spring New Member
$24
Open to new members who join in Feb., Mar., or Apr.
Summer New Member
$18
Open to new members who join in May, June, or July
Fall New Member
$40
Open to new members who join in Aug., Sept. or Oct.
Families with Twins 4 and Older also receive prorated amounts (Winter= $20, Spring= $15 and Summer=$11).